Customised Machine
Current market trends and technological advancements have revolutionized the manufacturing industry with high demand for automation and convenience. However, integrating custom automation may seem overwhelming at first, and we are here to help you through the full process as we prepare you for the future. Sky-Tag Robotics puts all factors into consideration which includes system efficiency, safety, environments, future proof, ease of use, changeovers, reliability to ensure the long-term success of your projects.
Standard Machine
Sky-Tag Robotics has built a reputation in standard equipment design. Our standard machines provide a competitive advantage to our customers, solidifying their stance as the world's most successful companies. Whether you are a start-up or an already established company, the need for an automated manufacturing process is almost inevitable. We offer custom designs and precision machinery components to specifically suit your company's output.

Technologies Used Within Our Automation Solutions
Automated Assembly System
The automated assembly systems are designed to perform the assembly operations in a fixed sequence to assemble products. Four types of system are:
conveying of parts to workstations;
single station system;
automated multi-station systems
partial automation.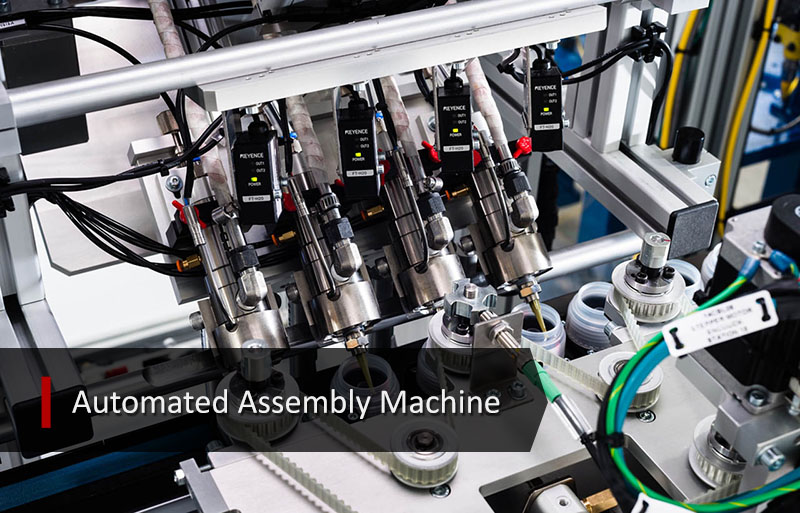 Material Feeding and Handling System
Manufacturer of modular assembly, robotic integration, material handling, transfer, barcode reading, inspection & test and laser marking. Other products include conveyors, process equipment, linear machines, vibration & tube feeders, grippers, loading & unloading machine, pick & place units, rotary tables.
Material handing is integral to the design of most production systems since the efficient flow of material between the activities of a production system is heavily dependent on the layout arrangement. The material handling is usually required as part of every production worker's job. Whenever technically and economically feasible, equipment can be used to reduce and sometimes replace the need to manually handle material.
Vision Inspection System
Advanced vision solutions enable manufacturers in the technology sector to reconcile both competitive and regulatory concerns—the need for tighter fault detection and quality assurance.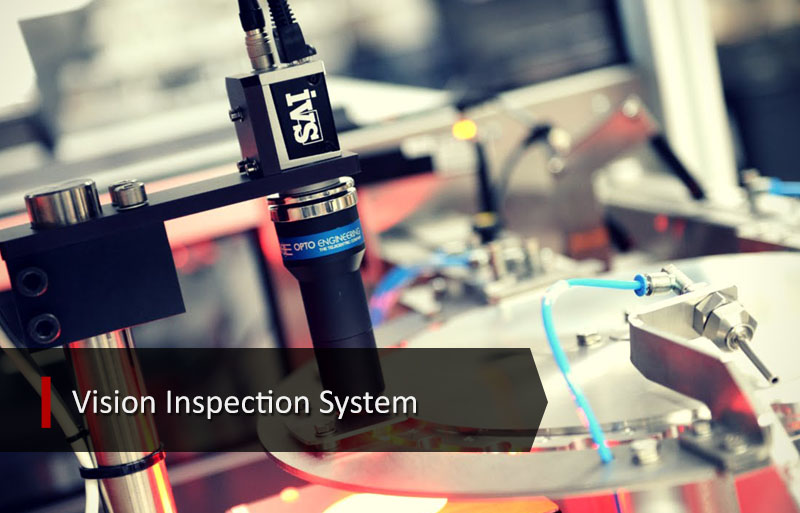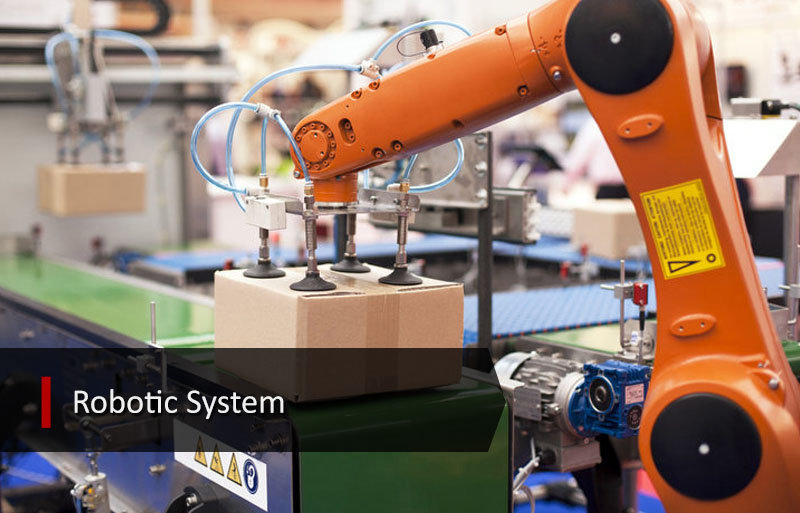 Robotic System
Low cost and adaptable, Sky-Tag Robotics provides turnkey, operator friendly robotic systems, featuring fast changeover and 'easy teach' for new components, to offer maximum flexibility.